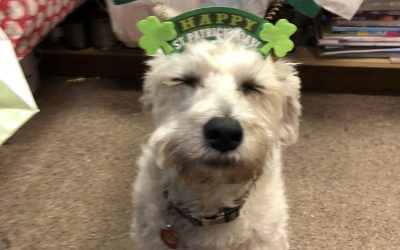 Local Businesses in Haslemere – Do You Take Your Dog To Work?
Business owners are always looking for innovative ways to entice customers and engage their employees. Well, we have a solution for our fellow business owners in Haslemere and across Surrey. In fact, if you're a dog owner, then your answer could be right in front of you… either sleeping in the dog bed or running around the sitting room like a lunatic!
As today is National Puppy Day, we think it's the perfect excuse to talk about our own shop pooch, Barnaby. He enjoys making an appearance at the Hokey Cokey Party Shop and is always around whenever we're doing anything for the shop. From appearing in the background when we're taking a photograph of a product to being the focus of a personalised dog balloon!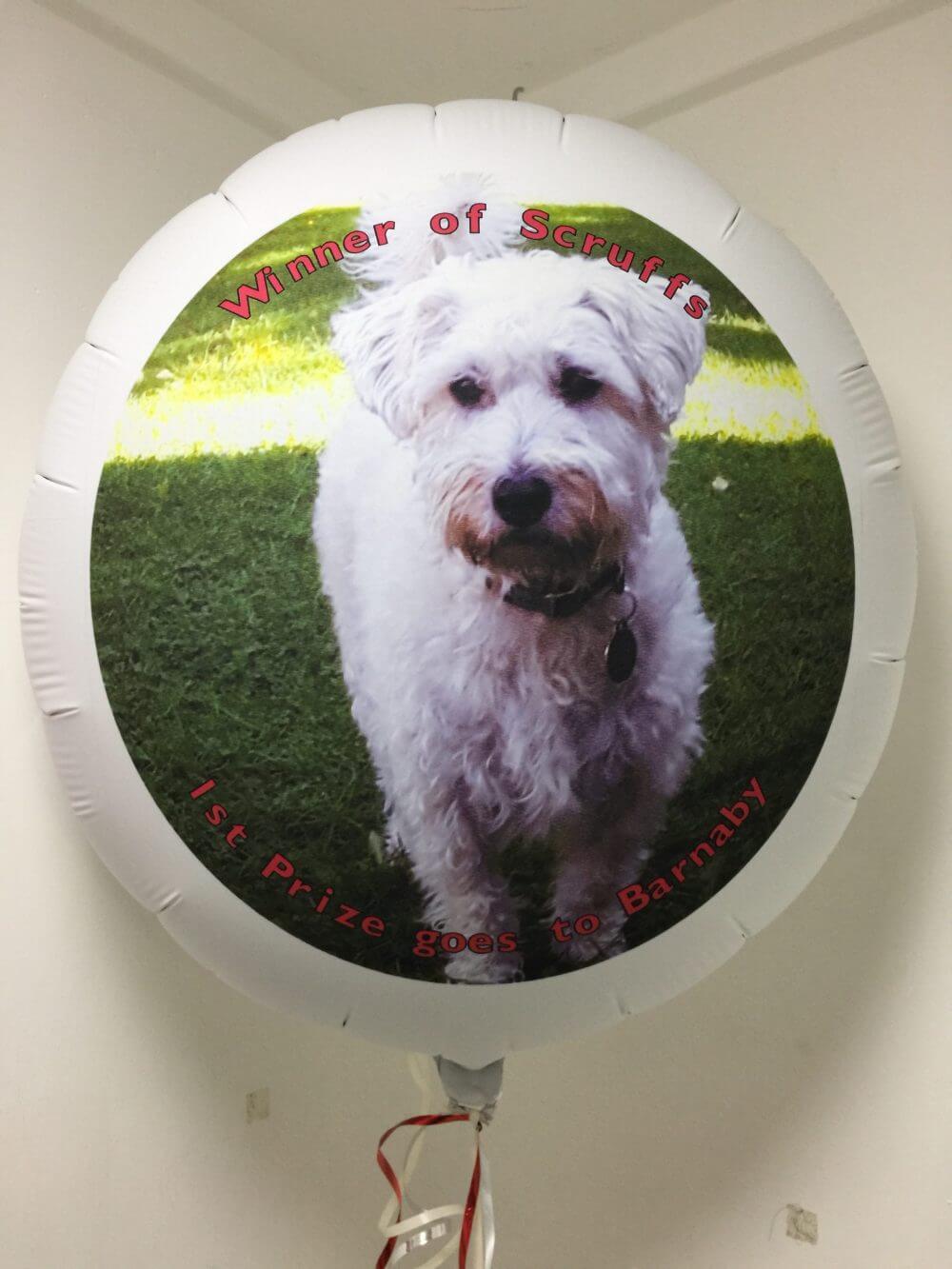 How do dogs help businesses?
We've found many benefits to bringing Barnaby along to the shop – one of which includes lovely photo opportunities!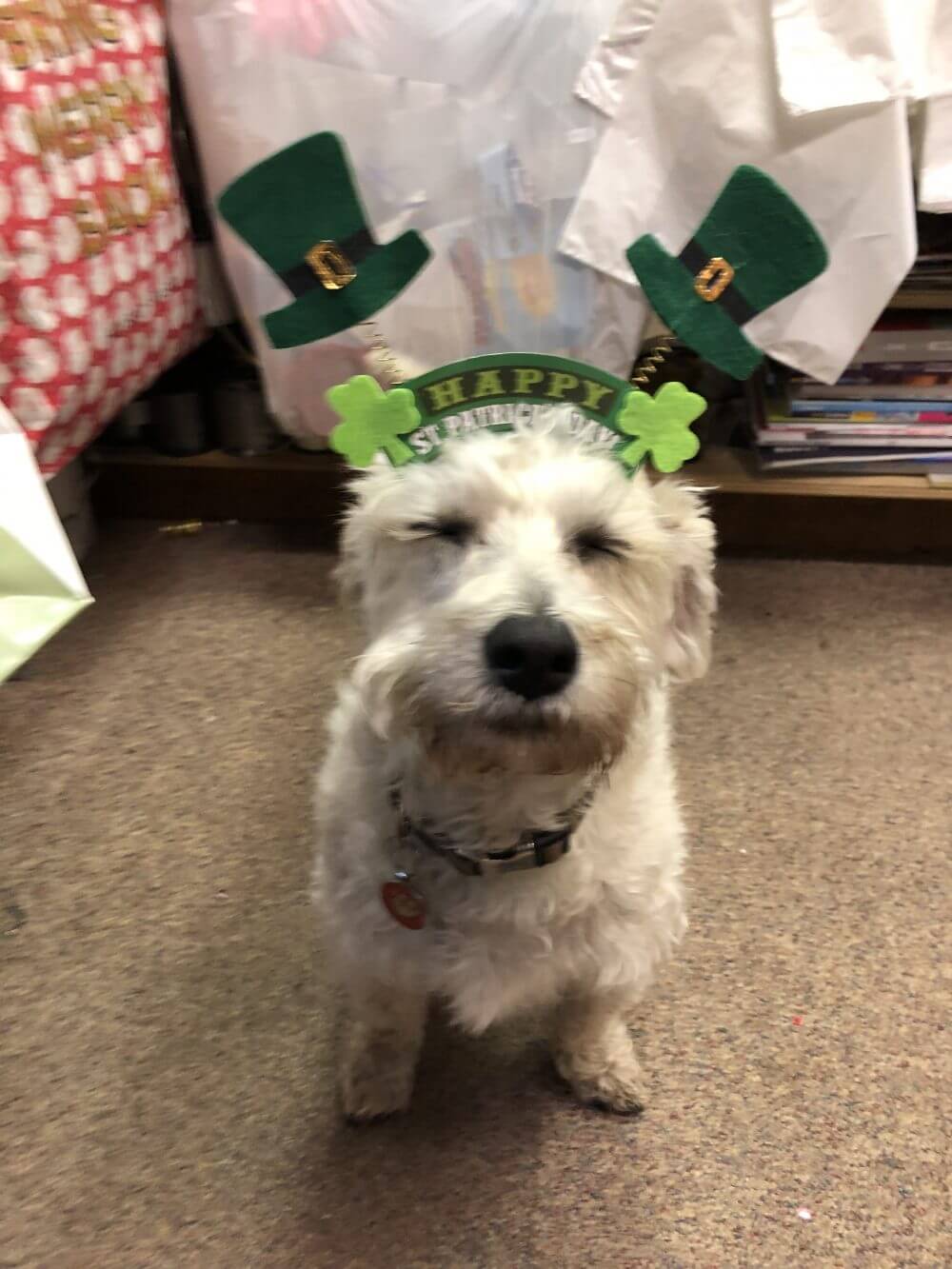 Great for welcoming customers
He's a great ice breaker for customers. Sometimes customers want to drop into a shop but are left uneasy about how their experience will be. Sometimes, customers enter our shop with their head down to buy what they need. But a warm welcome from Barnaby instantly puts them at ease.
There is simply no better way to be welcomed. Whether you're entering your own home or a shop, if there is a dog and that is your first encounter, you'll instantly be at ease.
Numerous research has revealed that having a pet in-store to greet customers actually provides a boost in business – that doesn't surprise us at all!
A great way to relieve stressed employees
Dogs are very sensitive creatures, making them brilliant for relieving stress. Work isn't always stress free here at the Hokey Cokey, and I'm sure it's the same for you wherever you work. Sometimes you need to take five minutes away from it all. What better excuse is there than petting your shop pooch, or taking them out for a stroll?
Not only are they great stress relievers, but dogs can bring everyone together. Because they're a positive animal, they increase co-worker cooperation and can improve the relationship between workers and customers.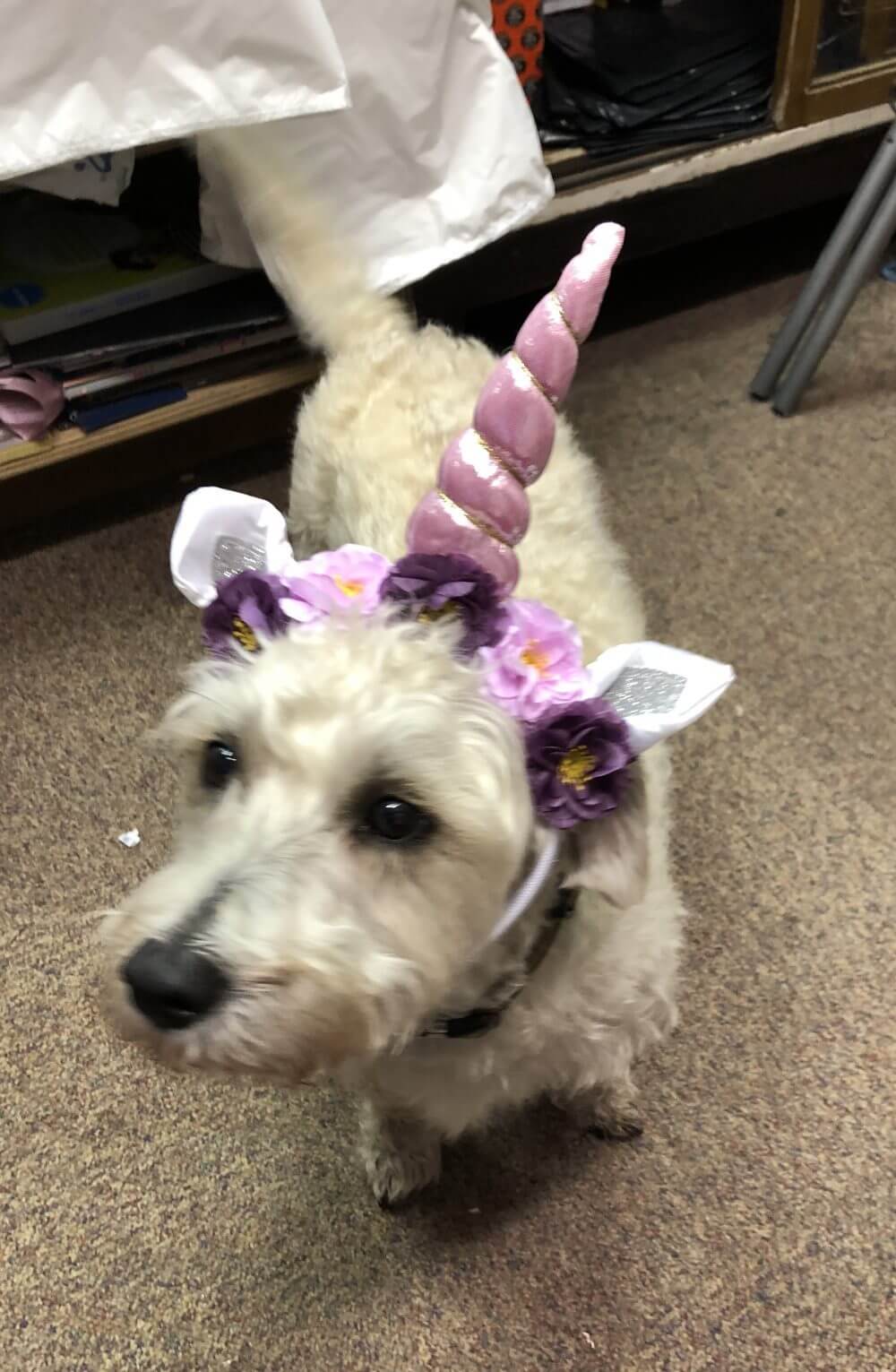 Why not try it out?
If you work in a hazardous environment or it would simply be unhygienic to welcome a pet into your business' environment, then we wouldn't recommend bringing your dog along. But if like us you're customer-facing and it's safe for your dog, then why not try it out? You may see the benefits and want to make it a permanent thing.