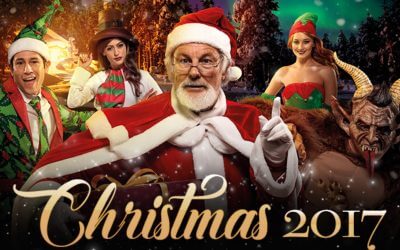 Get Your Christmas Balloons & Decs!
Simply having a wonderful Christmas time… or set to with family and friends?
Whether you're hosting a Christmas party or looking to decorate your home or workplace, come and visit the Hokey Cokey Party Shop on Wey Hill in Haslemere.
We have a wonderful range of Christmas stock still in store. However, our Xmas stock is flying out the shop daily, so don't miss out!
Christmas Party Shop
It's at this time of year where we enjoy being a party shop. It's a jubilant time of the year where family and friends come together to reflect on the year and look toward the future. It's a special time of the year and embracing your loved ones is so important.
Some of the Christmas products we stock include party hats, decorations, costumes, party poppers, confetti cannons, masks, secret Santa gifts, balloons and more!
Explore our Christmas balloons
By popping into our shop, you will be presented with our amazing Christmas stock, including our leading range of Christmas balloons.
Our balloons are wonderful to spice up the decorations in your home or workplace, but they're just as useful as a Christmas gift to someone.
Here's just a few of the Christmas balloons we have in stock:
Come and see us
Whatever it is you're looking for, you can rely on us to have the product you need. If we don't have it in our shop at the time you drop by or phone in, we can order it into the shop.
If you would like to find out more about our Christmas stock, then do not hesitate to give us a call on 01428 644179, email us on smile@hokeycokeypartyshop.com, or drop into the shop!