Find Your Christmas Party Essentials in Surrey & Hampshire
Christmas is the most wonderful time of the year, and there's no better time to relax and have some fun.
Although we're a party shop all year round, Christmas is our favourite time to be a party store. The reason being that there's so much jubilation surrounding us all, we can gather family & friends, and it's a magnificent opportunity to party!
You can easily find Christmas presents, decorations and costumes here at the leading Christmas party shop in Surrey & Hampshire!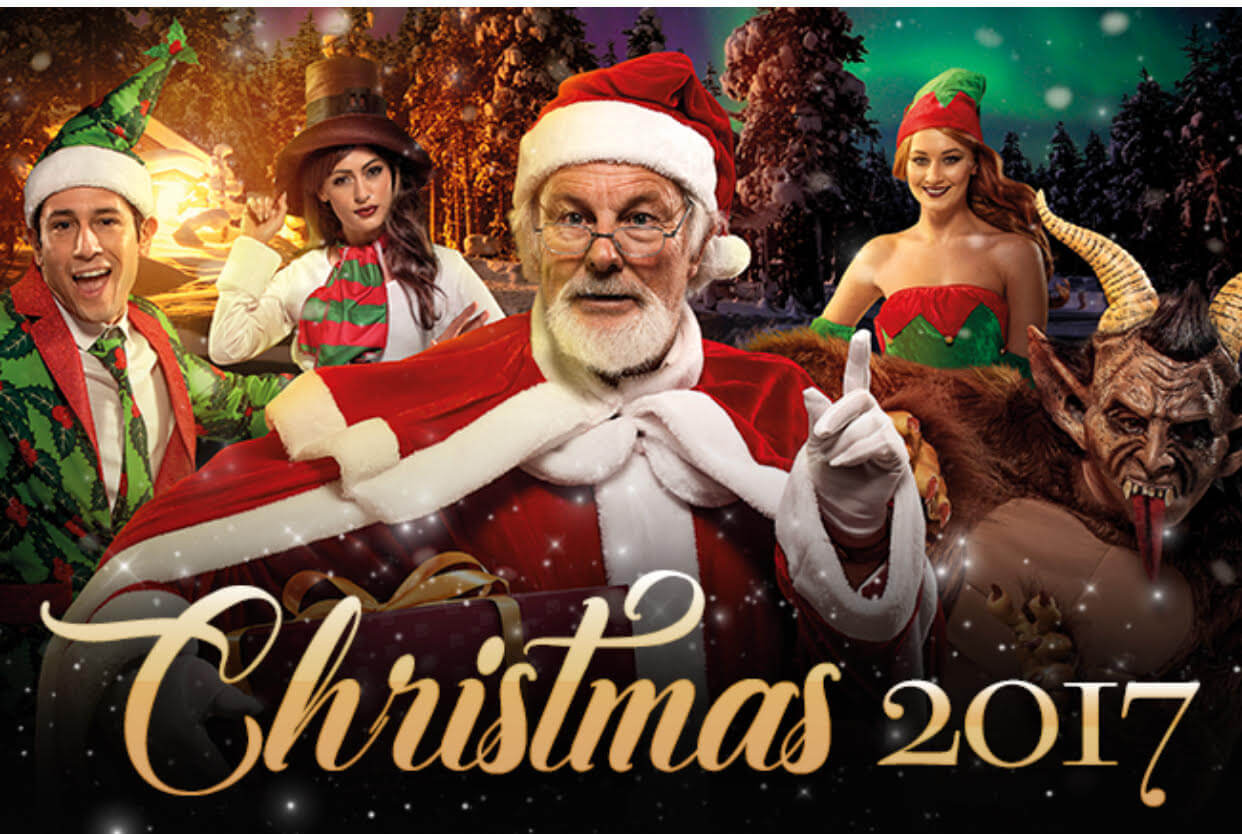 Let us help you this Christmas
Here at the Hokey Cokey, we're all about creating an enjoyable, entertaining and exciting experience, whatever the occasion.
Whether you're planning a Christmas party for a group of children, or you're planning an office Christmas party with your colleagues, drop by and see us. We have a large amount of Christmas stock in store.
We Provide Christmas Essentials in Surrey
We have a great deal of Christmas essentials in store. Because we have direct contact to leading party suppliers, we're able to order in any Christmas supplies you require – all you have to do is ask!
We stock a great deal of Christmas supplies already in store. Our Xmas range includes Christmas decorations, Christmas stocking fillers, Christmas lights, Christmas balloons, Christmas stockings, Christmas dress-up gear, Christmas accessories and so much more!
Your one-stop-shop for Christmas items
Whether you're in Haslemere or further afield in Surrey or Hampshire, we're just a short drive from you. Not only that, but we are able to deliver some products right to your door (give us a call or email us to find out more about this).
When it comes to finding the best collection of Christmas products, presents and items, we would recommend that you come to the Hokey Cokey on Wey Hill in Haslemere, Surrey. We have a great selection of Christmas stock suitable for any one of any age.
Get in touch
Come and visit us today, or call into the store if you are looking for a specific product.
Give us a call on 01428 644179 or drop us an email to smile@hokeycokeypartyshop.com.