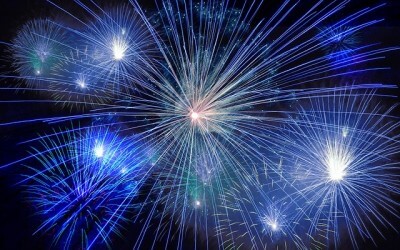 Exclusive Deals on Fireworks, New Stock and Professional Firework Displays Available!
Remember, remember to buy your fireworks for the 5th of November!
Can you believe that we're into the last few months of the year already? Not only is Christmas and New Year just around the corner, but Guy Fawkes Night is under a month away. Nothing beats a chilly evening with a sparkler in hand and stunning fireworks in the night sky!
We're excited to announce our amazing firework deals, new stock and a brand new service that we're offering here at The Hokey Cokey.
Our Exclusive Firework Deals
It's not a secret that buying fireworks can be costly, depending on what kind of display you wish to put on. We're pleased to say that a selection of our fireworks are available at a reduced fee.
We're disappointed to say that one of our most loyal and trusted firework brands, "Firework International", has unfortunately ceased trade. This means that all remaining stock has been reduced for clearance.
There's a variety of fireworks available, all of which are reduced by 10% until 20th October in store. Drop by our shop and we'll show you the stock, or check out our outdoor firework product page!
New Firework Stock Available!
We have a new brand of fireworks from "Jonathan's Fireworks" available in store. With a new brand comes a new selection of fireworks to choose from.
One of our new fireworks: Baby Gender Reveal Fireworks
One of our notably new and unique products is our baby gender reveal fireworks. The gender reveal of your baby is always a special occasion, so why not make it extra special and add some sparkle?
The Pink Princess and Blue Prince Gender Reveal Fireworks are new for 2018 and provides pink/blue mines (fountain) and bursts in the sky. Both products include an inbuilt finale.
And finally, we're now offering professional firework displays!
Our professional firework displays are ideal for weddings, corporate occasions, birthday parties and New Year's Eve celebrations. Whatever the occasion, our team of firework professionals would be more than happy to put on a display!
The service is tailored to you and your event. By coming to speak with us, we'll be able to prepare the right fireworks to fit with your event, turn up on the day to set up and run your firework display.
If you would like to find out more about our professional firework displays, then please get in touch with us by calling the shop on 01428 644179 or by emailing us to smile@hokeycokeypartyshop.com. We also recommend that you drop in to see us at The Hokey Cokey, Wey Hill, Haslemere, Surrey.